Check out all of the cool survival gear that Survival Frog has to offer!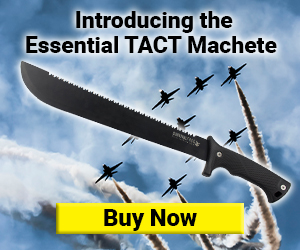 About​
Survival Frog, LLC believes it is your personal responsibility to prepare for any emergency and be able to not just survive, but thrive through that time. Our mission is to provide you with the most essential survival gear while maintaining affordability that you won't find anywhere else.
Survival Frog, LLC is the premier site to buy all the essential items you need to bring your loved ones through any emergency situation, regardless of the severity. We won't talk about Armageddon or the end of the world here, but we will encourage you to be diligent and wise by preparing to the fullest extent possible.
The items you will find at Survival Frog, LLC allow you to eat wholesome food, drink pure water, breathe clean air, guard against disease, resolve injury and illness or assemble temporary shelter. These are all requirements to not only live, but to thrive in emergency situations.
This website uses marketing and tracking technologies. Opting out of this will opt you out of all cookies, except for those needed to run the website. Note that some products may not work as well without tracking cookies.
Opt Out of Cookies